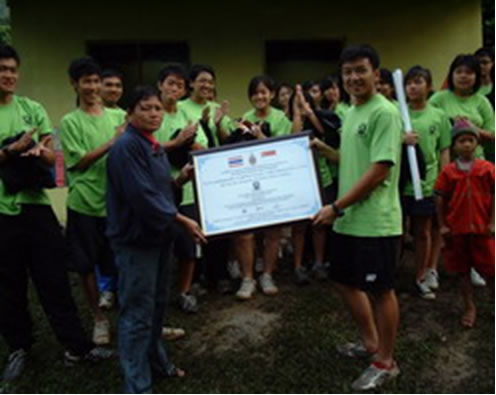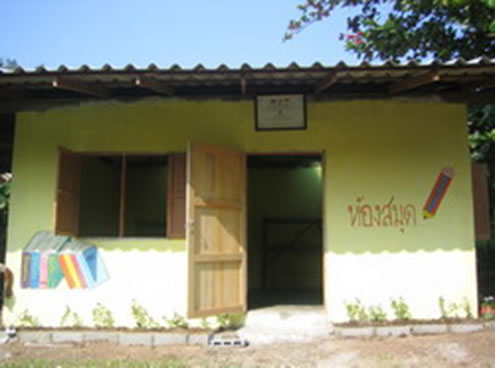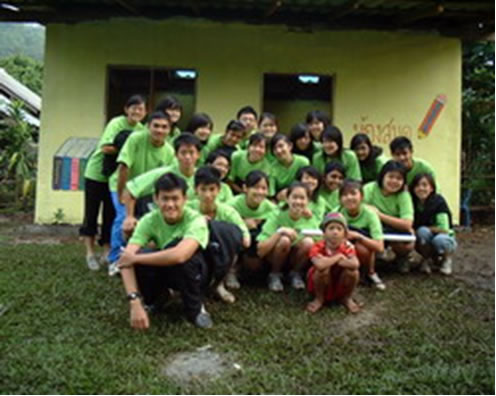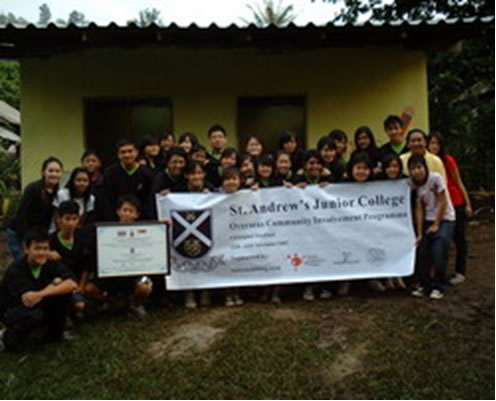 A group of specially selected St. Andrew's Junior College (Singapore) students and their teachers ventured on a 14 days Youth Expedition Project to northern Thailand.

Their project was to build a community cum library building for 41 household and 52 families of the Karen village. This building is part of a bigger project to build an eco-tourism revenue generating income for the village. Other organizations had come to build residential huts, fish ponds, badminton court and chicken farm for the village.

The Ban Pha Tek Karen villagers' main income is from subsistence farming, rearing domestic livestock and working at the Royal Thai Project. They do not have a communal area where they could get together to discuss on important village issues. The community cum library building provides a place for them to read up on the latest development on agriculture and for discussions.

Construction work starts on the second day and was completed on time. A few students fell ill but continue the work after receiving medication from the local medical clinic. On the last night in the village, there was performances from both the participants and the villagers. They also light up air lanterns to celebrate. After the participants descend from the mountain village, they went to visit the elephant camp, sat on elephant and ride on the bamboo raft. On the last night, they also hosted a dinner for an orphanage and share many happy sessions with them.
** Activities, see more update at : www.facebook.com/tycforg